| Defensive Driving & Traffic School Online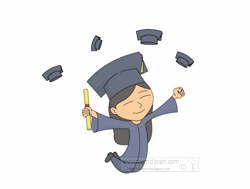 Over 233,614 Graduates
and counting!
Security Provided By
Delivery Provided By
Credit Card Payment By
Accredited Business
-->
CONTACT US ABOUT US PRIVACY AFFILIATES CORPORATE RATES SITE MAP
Got a traffic ticket and need TRAFFIC SCHOOL? Looking for a DEFENSIVE DRIVING course to reduce driving points or fines? Need a DRIVER IMPROVEMENT course to lower your insurance?
The online DRIVING SCHOOL to dismiss tickets, reduce fines and points and lower insurance.
Do It All Online at DrivingUniversity.com!
Traffic School
Traffic School at DrivingUniversity.com® is the time-saving and cost-saving way to improve your driving record and improve your defensive driving at the same time. If you have points on your record, completing a traffic school course may be just the ticket you need. Another reason for getting a certificate of completion from DrivingUniversity.com® is to satisfy a court and dismiss a traffic ticket or reduce the fines. Our courses are professionally written to meet individual state's requirements.
Our service is designed with the busy customer in mind. We're available for help through email, or toll-free phone. You can expect fast, friendly answers to your questions. As for your certificate of completion, our efficient staff will have your certificate processed and mailed to you immediately after you complete the course. And if you're in a hurry, we'll have FedEx express your certificate to you right away for $27.75. We have the option of emailing certificates as well for just $5. Some state restriction apply.
You can complete our course in the comfort of your own home, at your own pace. We know that your time and money are important, and we have designed our course to get you the information you need in the most concise, yet entertaining way possible. Our prices are competitive, without sacrificing quality of service, or quality of content. Our easy-to-follow instructions and clear lay-out will take you through the course in a way that no all-day marathon class can. Sign up now, and start saving points, time, and money.


Top of Page | Sign Up
Defensive Driving
Defensive Driving, or Traffic School as it's known in some parts of the country, is an excellent way to dismiss your traffic ticket, reduce traffic fines and reduce your insurance rates. DrivingUniversity.com® is an efficient, easy-to-use website designed with you, the busy driver, in mind. Whether you're taking defensive driving for your traffic ticket, or you want to do something about the points on your record, DrivingUniversity.com might just be the ticket to your goal. Plus, most insurance companies now give discounts to their driver's for taking a defensive driving course. Ask your insurance company if you qualify.
Whether you're taking the course because you want to or because you need to, our efficient staff will process your certificate of completion immediately following your course completion. Or, if you're in a hurry, we'll FedEx your certificate of completion so that you have it right away.
The courts, DMV's and insurance companies across the country want you to be a safe driver. We do too. And that's why you'll find the course to be engaging and hassle free as you read through the pages that are filled with highway humor caught on camera. What's more is that you can take the course at your own speed, in your home or wherever else you have internet access. Your time in the course will go quickly so sign up today and be on your way to fewer tickets, a good driving record and better insurance rates.


Top of Page | Sign Up
Driver Improvement
Driver improvement, as you know it, may be referred to as driving school, defensive driving or traffic school or any combination, based on your locale, but the benefits are the same.
Drivers enrolled in the Driving University online driver improvement course may be completing it in order to:
dismiss a ticket
reduce fines and/or driving points
put positive driving points back onto their driving record
reduce auto insurance
refresh their driving skills

Top of Page | Sign Up

Driving School
Driving School on the internet can be the most convenient way for you to complete traffic school. At DrivingUniversity.com® , you control the time, the place, and the pace of the online course. It's not tricky or rocket science. DrivingUniversity.com® is available to you around the clock, 24/7 and every day of the year. Our course is built around your need to get through the course easily, quickly and without any trouble so that you get your certificate of completion right away.
Over the years, thousands of drivers have completed the DrivingUniversity.com® course. Drivers like you have found the course to be efficient and cost effective.
DrivingUniversity.com® is the online defensive driving course that is built around your need for a convenient, easy-to-use website at a fair price.
DrivingUniversity.com® is a professionally written course designed to meet several goals. Drivers from many states have used our course to:
dismiss a ticket
reduce fines and/or driving points
remove points, or add positive points, to their driving records
reduce their insurance premiums
These drivers are enjoying the benefits of completing driving school, without spending an entire Saturday in a crowded room of strangers. In the comfort of your home or office, you too can take our online course and receive the benefits you're looking for.
Our courses meet the standards set by the states and then we tailor them so that you have an enjoyable and hassle free experience. Unlike other online schools, you will NOT be memorizing statistics and traffic laws to get through our course. User-friendliness is one of the frequent comments we receive from our customers and we intend for it to be that way for you too. On top of that, you'll receive first class customer service if you ever need email or phone support. Plus, your certificate of completion will be processed the day you finish. If you're in a hurry and need to get your certificate right away, select Next Day delivery when you sign up and FedEx will have it to you right away. We are here to make your driving school experience painless and convenient.


Top of Page | Sign Up